HOME > Our Services > Optimum production support centered on die making


We use hi-tech CAD/CAM/CAE to make dies from the very early stages of production、therefore taking in account dies design at mass production stage. Also, no matter the production stage, our machine and equipments bring in high precision. Every mold parts we use go through a quality assurance check. We also have some quality history management. In the end our mechanics with many years of experience run the last adjustments and tuning while bringing the finished product to microns of size. We use advanced softwares, equipments, and human resources in order to provide the best dies to our customers.


We think that a mold is "an efficient tool for one to go into mass production". A good mold for a customer is of course one that would not be the cause of troubles in the mass production process while retaining a high quality. In difference of many other east-Asian countries on the rise of low cost molds Japanese molds hold that very advantage, such that overcomes the normal quality linked to their price.
Also information technology security is a must in Japanese companies world widely known as secure. We work as a whole for our customer to go through a smooth process in mass production projects. With our molds we make sure that our customers have in the end products that exceed their expectations.


In the difference of others mold makers we run many tests, have many measuring devices and have quality history management. With optical flow analysis we offer the best materials, structures toward a high quality mold. With our experience in measurement errors for parts to fit in different products, we make almost no size disparity molds. In the end our mechanics with many years of experience bring the finished product to an appearance so that even designers are surprised of the results.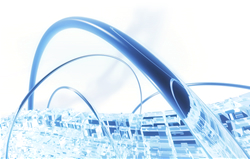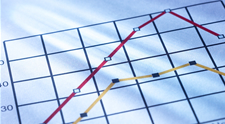 We think that the price of a mold is not just the total price of things used in its confection. Of course we propose prices in line with market prices. But if we are to sell something that would in the end bring just bring trouble the final cost would be more expensive.
We plan to provide molds that require no more labor in the chain of mass production and finally realize a total cost down to our customers. This is also valuable for alternatives to metal namely resin or multi parts items.

Our company's main object which is mobile phone mold usually undergoes many design changes. We use softwares for controls on production and personnel management to reduce all possible loss in the process, therefore achieving quick delivery. Also we constantly do reviews of specifications in an effort to shorten the processing time.


We're using the high-technology machinery devices of Japan. The evolution of machining tools and a ongoing process of capital investment create corporate competitiveness. That is why we don't make capital investment only when our achievement are good but keep it stable even in hard times. With our customer demand of better products we've recently introduced new measuring devices.
A high precision and accurate object is not coming from just imputing in the right machine. The NC machining center data handling and the worker's efficacy are a must. In our employees training we're working on making sure that they learn their best and also encourage them in taking technical certification exams.


YASDA PRECISION TOOLS K.K.
YBM325
MITSUBISHI ELECTRIC CORPORATION
EA8PV,FA-10PSA
Mitutoyo Corporation
Crysta Apex
NAGASHIMA SEIKO CO., LTD.
NP415F
MORI SEIKI CO., LTD
NVD6000DCG
GRAPHIC PRODUCTS INC.
Tools
UGS
NX
Vision Engineering Ltd
Hawk
Laser welder
ROFIN-BAASEL JAPAN SWMP
NAKANIHON-RO KOGYO CO.,LTD.
NVF50P
MITSUBISHI HEAVY INDUSTRIES,LTD.
SE100DU-C110HP


Resin mold based(resin ; ABS・PC・GF30~60% etc, items ; exterior equipment for mobile phone, PC casing, headphone, remote control mechanism, toner, camera mechanism, etc), magnesium thixomolding base, In-mold base, double in-mold base, dichromatic mold, elastomer mold, mold inserts, mold and high cycle etc

Resin mold(interior, mechanical parts, pulley, gear etc), die casting molds, insert mold(horizontal vertical molding machine type, connectors etc), Press plank mold (compound)

syringe related, dialysis related, multi parts mold(32-64), endoscope related, catheter related etc

Blow molding die(pet bottle etc), make-up related (bottle, compact, lipstick, nail polish etc), cap mold